245 State Street Watertown, New York 13601
Neighbors of Watertown, Inc. has completed a $3.8 million dollar project involving 58,000 square feet of former industrial space in the historic downtown office building, The Marcy Building.
The project offers 130 car parking, including accessible parking for persons with disabilities, and 58,000 square feet of class A office and retail space in the historically renovated Marcy Building.
The Marcy Storefronts at:
235-255 State Street
Watertown, New York 13601
For more information on available space the Marcy Building
Call (315) 782-8497, or e-mail This email address is being protected from spambots. You need JavaScript enabled to view it.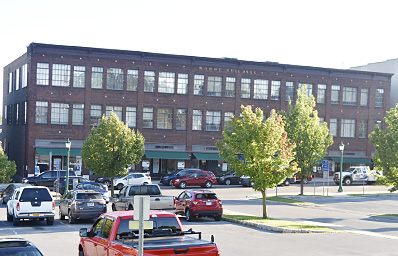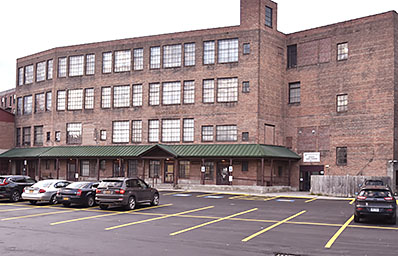 Marcy Building 2nd Floor 245 State St. Watertown, NY 13601

14,000 square foot total area
6,000 square foot open cubicle area
50 person modern cubicle system in place & available for sale
central sound system throughout
125 car parking with additional Public Parking across street
State St as well as Polk St entrances
Modern finishes throughout
Large break/staff area
Multiple "smart offices" throughout
Multiple training rooms -copy center
Controlled access point at all entries
Tenants
237-255 State Street
Neighbors of Watertown Maintenance shop
237 State St.
United Health Care Office
239-243 State St.
PIVOT Anchor Recovery Addiction services
247 State St.
Vets Peer to Peer Outreach Center
251 State St
State Street storefront
253 State St.
Knights of Thorne, Retail
253 State St Rear
VACANT
167 Polk St. Suite 10
Computer Doc
165 Polk St
The Pack Rat Flea Market
169 Polk St
Music Center Education
171 Polk St.
Tenant storage
167 Polk St Suite 120
PIVOT conference rooms
167 Polk St Suite 200
Second Floor - Entire floor, 14,200 Sq. Ft. Available
167 Polk St Suite 300
Children's Home of Jefferson County
167 Polk St Suite 320
PIVOT Addiction Services
167 Polk St Suite 340
Class A Office space VACANT
Space Available in the Marcy Building
200 Polk St, Suite 200, Office Space, 14,000 Sq. Ft.
Layout of Space General Pictures and Map

167 Polk St., Suite 300 Office Space, 4500 Sq. Ft.
167 Polk St., Suite 340 Class A Office Space, 2812 Sq. Ft.
251 State Street, Storefront
253 State St., Rear, 1100 Sq. Ft